Questo comunicato è stato pubblicato più di 1 anno fa. Le informazioni su questa pagina potrebbero non essere attendibili.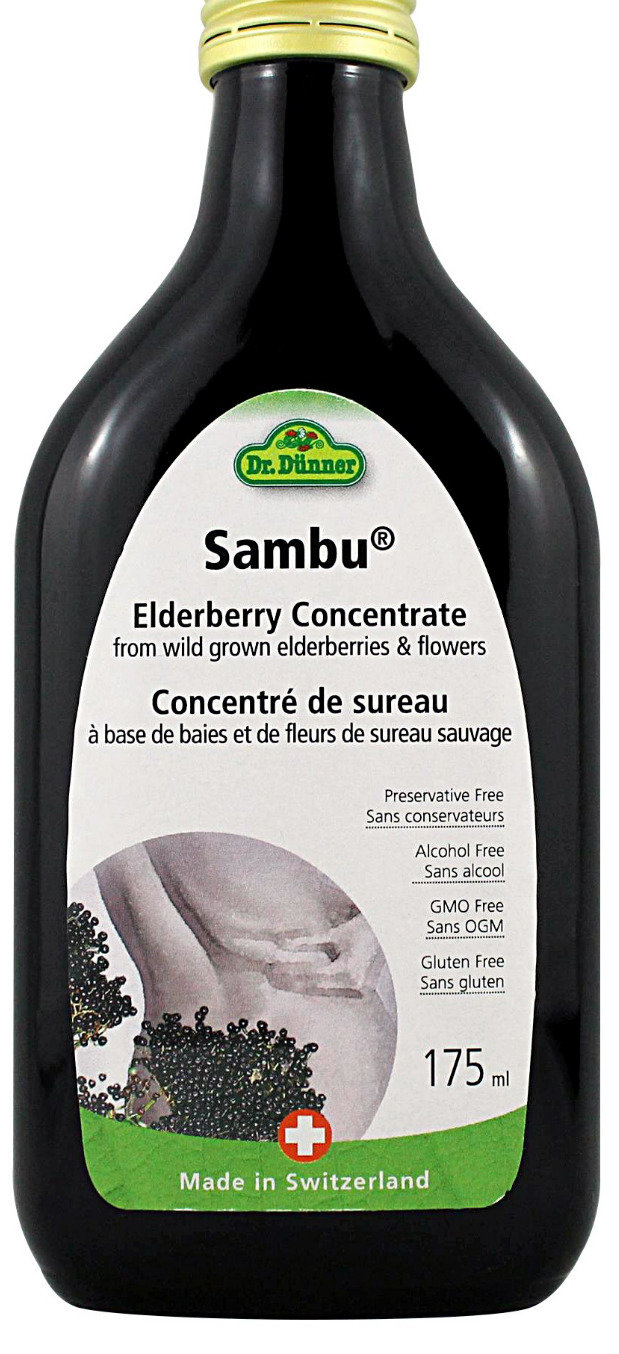 Everyone seems to have their own way of dealing with cold and flu season. The goal is not to get sick, after all. Some people will get a flu shot, but more people are turning to more holistic remedies. The symptoms of the cold or flu include coughing, sneezing, headaches, body aches, sinus congestion, and chest congestion. There are several vitamins and supplements, such as Echinacea, vitamin C, and vitamin B complex, that play a major role in immunity boosting therapies, but the elderberry is now becoming part of those therapies. The elderberry has been used for thousands of years in Europe, specifically in the Swiss Alps, for its respiratory and immune-boosting qualities. Dr. Dunner Sambu Elderberry Concentrate offers all the vitamins and minerals found in the elderberry in a convenient syrup that the whole family can use.
Dr. Dunner's Sambu Elderberry Concentrate contains all the nutrients found in the elderberry plant in a great-tasting syrup. The vitamins and minerals found in Sambu Elderberry Concentrate help you build your immune system so that you won't get sick as often. If you take it when you do get sick, you body can heal faster, making it a perfect medicine this cold and flu season. This vegetarian, gluten-free, additive-free formula is safe for everyday use and it is safe for your whole family, even your little ones. After one dose, you will be breathing better, and you will be able to fight off the cold virus that is plaguing you. Not only do the vitamins and minerals help boost your immune system, but they also help other parts of your body, too. Try Sambu Elderberry Concentrate today to protect yourself this cold and flu season.
Vitasave is Canada's largest herbal supplement website. We focus on providing all-natural supplements to the public that create no adverse reactions in the body. We care about our clients' health and well-being, which is a keystone to our organization. Our company has been hugely successful in providing herbal supplements that have improved the health of both men and women. Please call or visit our website at vitasave.ca for more information or to place your order.
Vitasave
106 – 375 Lynn Avenue
North Vancouver, British Columbia
CANADA, V7J 2C4
1-888-958-5405
info@vitasave.ca
https://www.vitasave.ca/